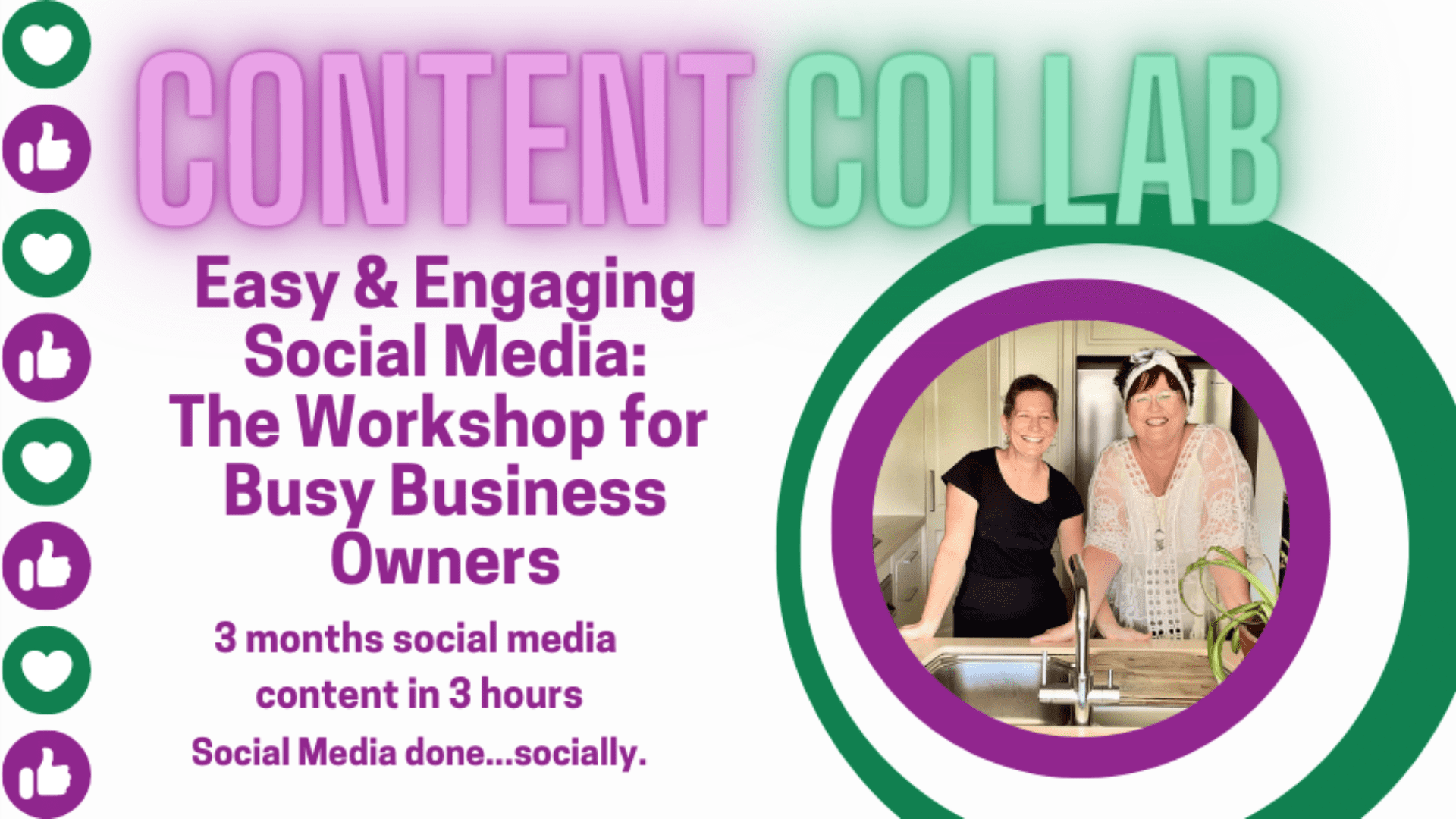 Content Collab Workshop – October 2023
Social Media done, socially.
If your social media is an afterthought, or you struggle to maintain consistency – this workshop for busy business owners is designed to create 3 months worth of engaging social media content.
Developed and delivered by two busy business owners – professional organiser Kylie Thorley and coach and creative Ruth Guice, they'll do it WITH you. Removing that feeling of overwhelm.
Being organised, gives you back precious time and mental space to grow and build your business. While being consistent allows you to create real momentum.
It's powerful, personal and energising.
When: Tuesday, 10 October 2023 | 9.00am – 12.00pm
Where: The Spacious Life Headquarters, South Townsville
Cost: $160.00